Accommodation
We offer a range of accommodation styles within our hotel to suit the needs and desires of our guests.
---
Our complement of exceptionally designed bedrooms includes superior rooms, executive suites and a presidential suite providing you with the finest accommodation Blarney has to offer.
Each of our rooms feature elegant furnishings that create a haven of relaxation and comfort enabling you to begin your day rested and rejuvenated.
To compliment the style of our interiors many of our rooms have inspiring views of Blarney Castle which is just a 5 minute walk away.
All rooms have Free WIFI, TV, tea & coffee making facilities and a hairdryer.
Room Types:
Single Room
Double/ Twin Rooms
Triple Rooms
Executive Rooms
Presidential Suite
Blarney Woollen Mills Hotel is a non smoking Hotel..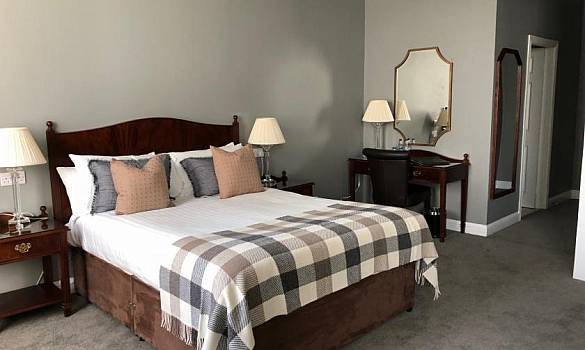 Corporate Single Room
Double/Twin Room, En suite for single occupancy.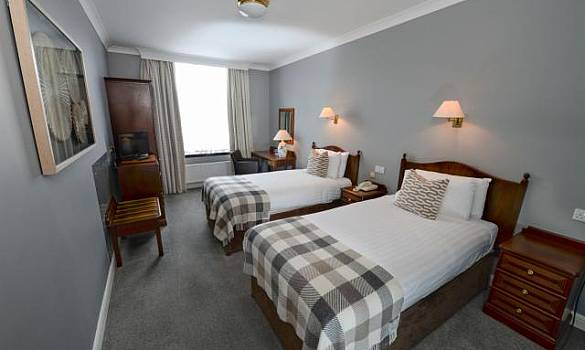 Double/Twin Room
Standard Double Room for 2 people, spacious and comfortable.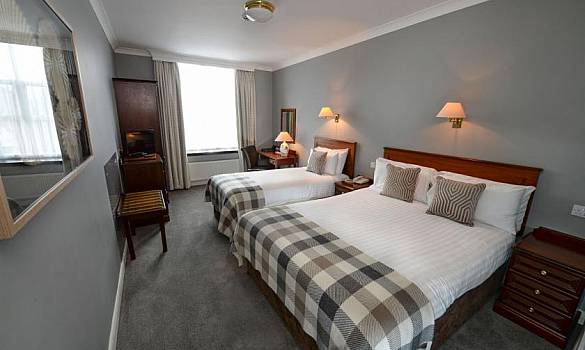 Triple Room
Standard Triple Room for 3 people, spacious and comfortable. (Room consists of a double and a single bed or 3 single beds)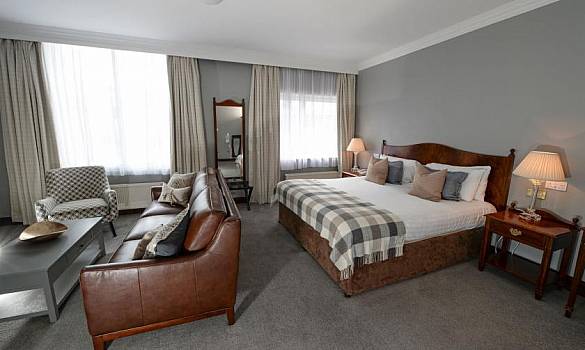 Executive Room
Executive Double Room for 2 people, spacious and comfortable.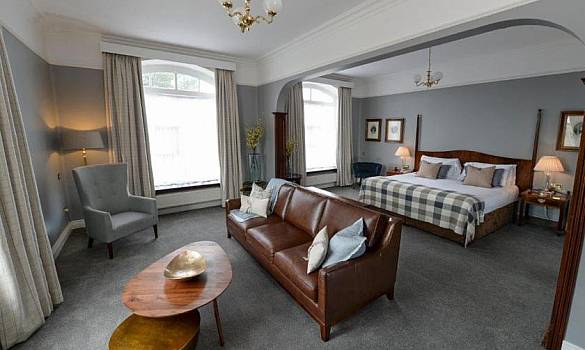 Presidential Suite
Large bright spacious room with a Super king bed. Beautiful views over Blarney Castle.